Hello friends! How is it possible that it is 2019 already?!? I can't believe that Fire Creek has been helping folks like you create with tile for SEVEN years! Time sure does fly when you are having so much fun!! My favorite thing to do is to help you create a home that reflects your unique personality!
"…and suddenly you know…It's time to start something new and trust the magic of beginnings."
---
December is a time for reflection for many and it is certainly no different here. This year, Fire Creek is focusing on making it easier to design, install and live in a home with the functional art. Let me tell you how:
More Frequent Posts: Watch for a new post every month. Topics will include fresh color schemes, new design reveals and tips and tricks using handmade ceramic tile.
New Categories for easier shopping: In case you haven't notice, I have been working on the website quietly. I have grouped all of our designs into categories that reflect the current trends in interior design today. Now, you can easily go to the trend that speaks to your heart and find the tile to match!
Watch for new designs: With new categories come new designs. I am so excited to work on new tiles for the classic and farmhouse lines. I will be working for more range in tile sizes, focusing on larger sizes for that bold accent piece. With new designs, however, mean there will be some of the older designs that will be discontinued.
Tile Sets: Designing with handmade tile just got easier! Be on the look out for large accent tile pieces paired with the perfect liners for an quick and easy statement. This will not only be a spring board for ideas of your own. It will give you the confidence to order the look you are dreaming of.
Custom Design Packages: Fire Creek can now help you with the design of your tile. Does that perfect tile keep eluding you…I can help! Packages begin at $69.99 for a single tile design. Contact us today for more information.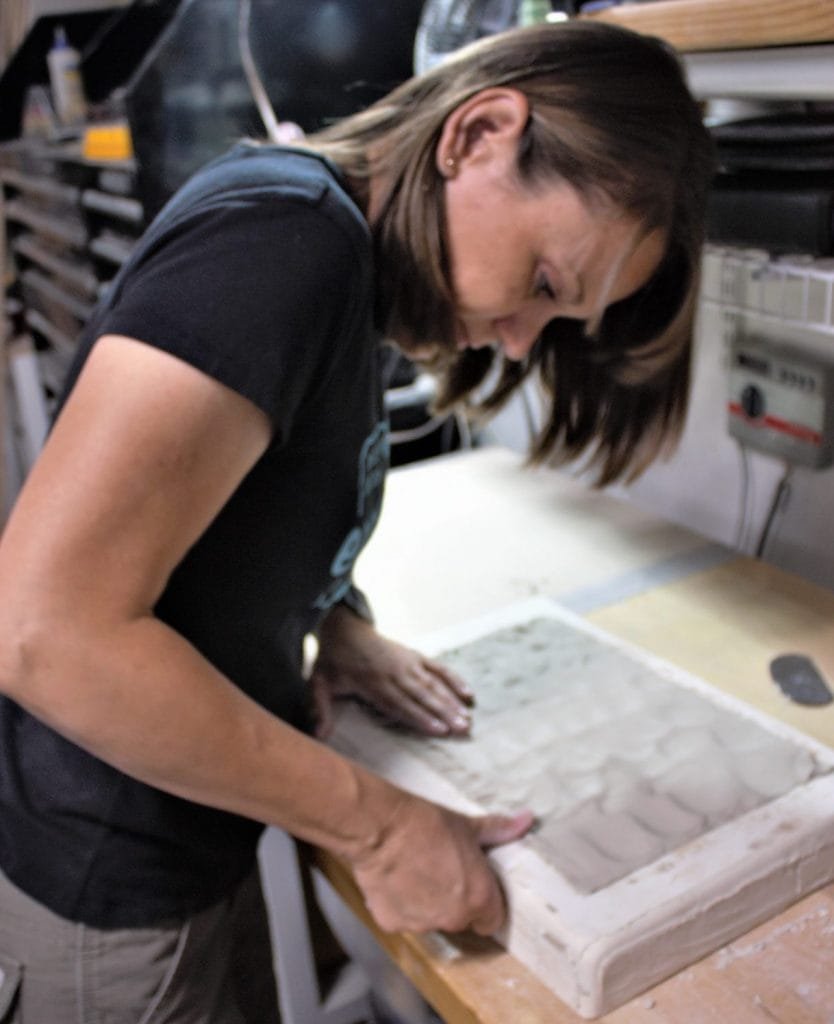 ---
Art reveals who we are and who we long to be. ~ Erwin McManus