Shelves are bare, purchase limits are a regular thing and gas prices are through the roof. We live in a crazy, upside down world and the hits just keep coming. Inflation and supply shortages affect everyone and the clay community is no exception.
With the shortages of raw materials, and an uptick of people finding the joy of clay, many glaze suppliers and distributors have no other option than to shut down their websites to orders. Many continue to fulfill orders from previous months and are simply unable to catch up. Where ever you look, the shelves for glazes and clay are empty.
~Field tiles are the plain, solid color tile used to fill in a back splash.
Most of you know that Fire Creek fills orders of field tile along with accent tile of over 100 square feet of tile. These orders can take upwards of 500 lbs of clay and 3 gallons of glaze. The last large order that Fire Creek received, was an unending dance of finding enough glaze to complete the order. This is a dangerous dance, often time glazes can vary from batch to batch…leaving you with a tile order that has a mismatched finish. Maybe even not enough clay to finish the order. A disaster!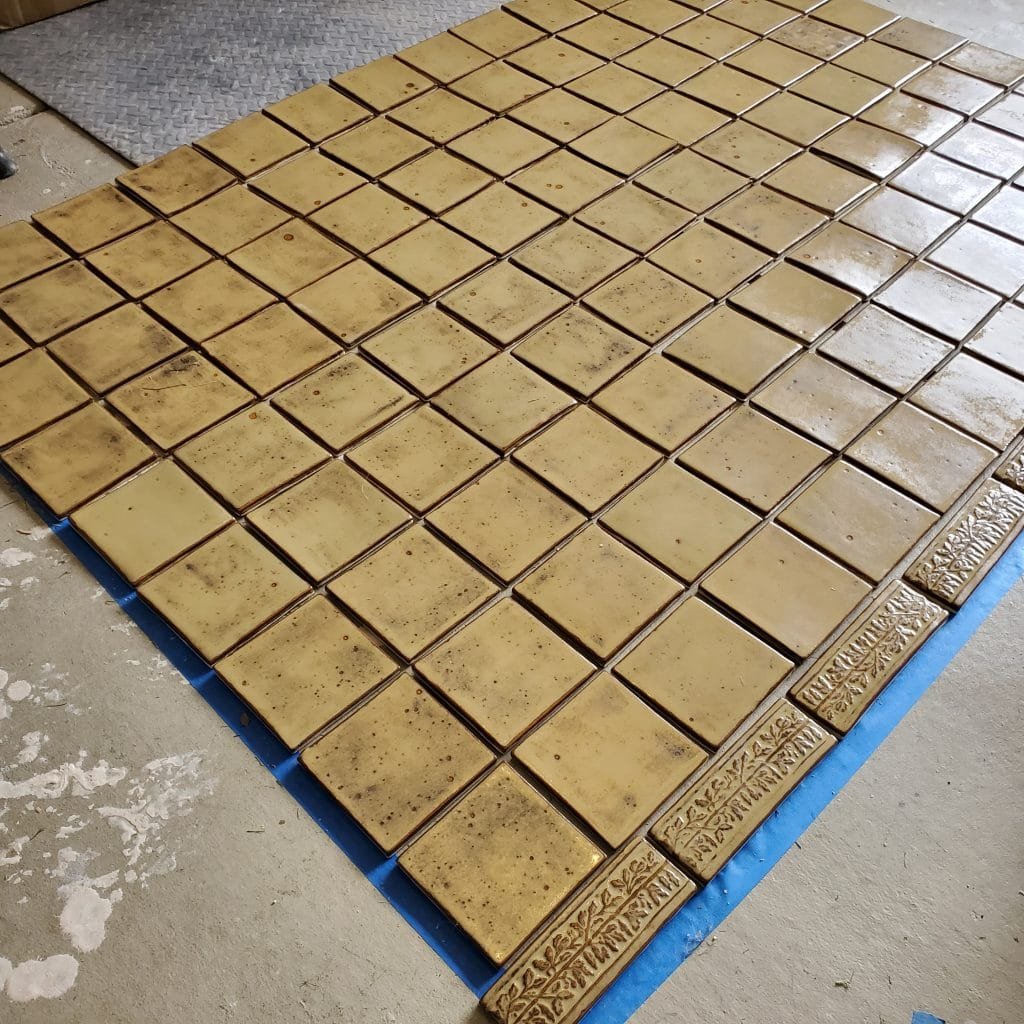 Here in Idaho, our wonderful clay supplier is doing their best to keep up with demand. Though I have seen the "out of stock" on their website more than usual. The last thing that I want for any customer is for Fire Creek to be unable to complete a promised order due to glaze or clay shortages.
As of today, Fire Creek will be suspending ALL FIELD TILE ORDERS. Field tile are the plain, solid color tile that fill in the back-splash. Once supply issues are resolved, Fire Creek will re-assess adding the field tile option back to the shop. At this time, Fire Creek will continue to produce all accent tile (the tile with designs). Be sure to sign up for the Behind the Tile Newsletter for updates and events.
Thank you for your understanding and the support over the years.
Update: As of June 2023 Fire Creek is now crafting field tile orders up to 40 square feet.
Dana ~ Artist at Fire Creek Clay