Custom Designs with Fire Creek Clay
Interested in ceramic tile or mural created just for you?
Contact Fire Creek today if you are looking for a way to personalize your living space with natural or wildlife ceramic art tile. I create my work to encourage the curiosity of the natural world around us. I strive to focus on the beauty and wonder of nature through realism in my ceramic art tile. There are many beautiful tiles in the shop that are very different than what you would find at any big store. But if you are looking for something specific, I can create the perfect design for your home.
3 Easy Steps to your custom tile.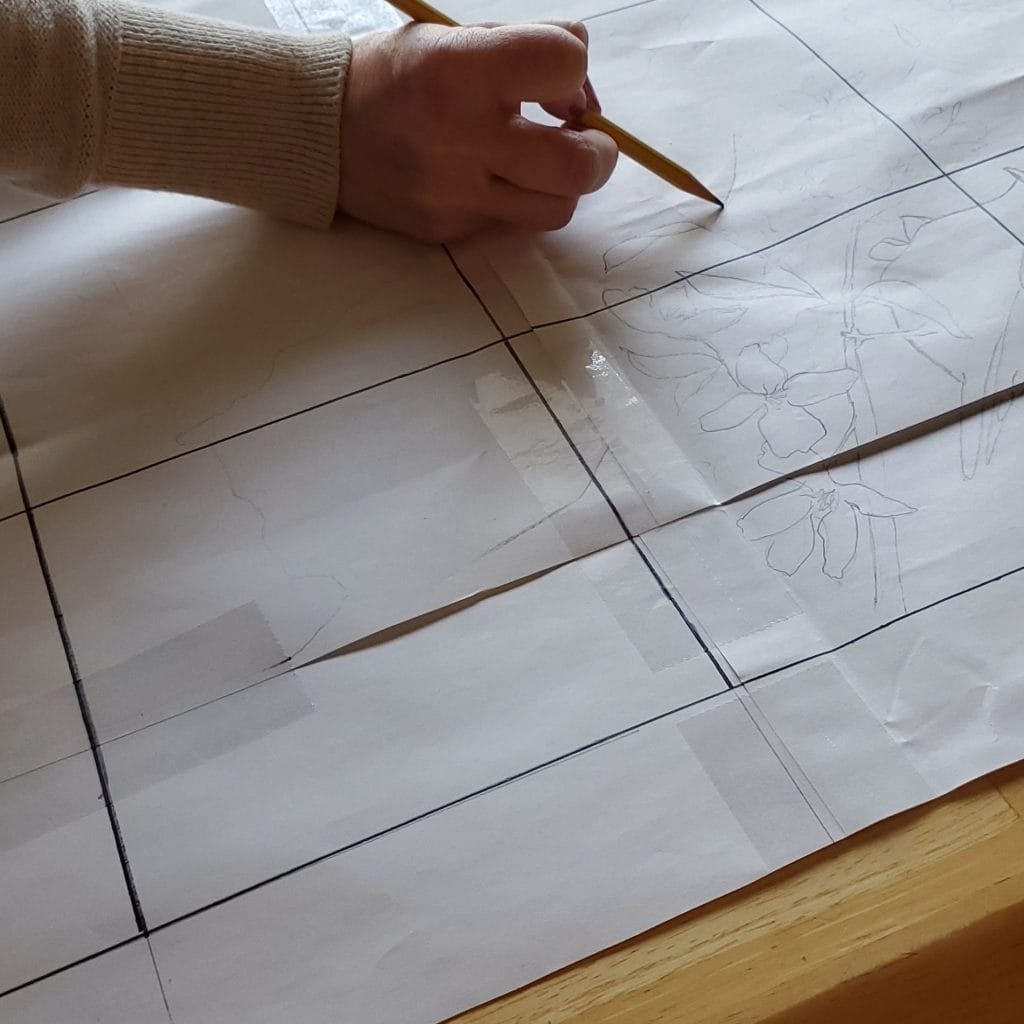 Pricing Guide
| | |
| --- | --- |
| 4 Inch Tile | $55 |
| 6 Inch Tile | $87 |
| 8×12 Inch Mural | $400 |
| 18×24 Inch Mural | $750 |
Fire Creek creates ceramic art tile from stoneware clay, hand carved and glazed. Ceramic art tile is suitable for installation in kitchen backsplashes, fireplace surrounds and in bathroom. Price for custom tile includes, design, carving, casting, and finished tile.

The Process
Initial Consultation
An opportunity for the two of us to get to know each other. We discuss the details of the project, the project timeline, expected shipping date and more.
Initial Deposit and work begins:
Before work begins, a non-refundable deposit (50% of the total cost, not including shipping) is paid. In process photos are sent upon completion of the sketch, completion of the carving and completion of the tile.
**Small changes to carving, up to two revisions, prior to casting are done free of charge. Re-carving the entire design incurs cost for carving time** Please plan for up to 10 weeks for the completion of the design. **Changes to glazing after fired completion, will require another 6 weeks for re-firing. **
The completed tile:
Once the piece is complete, pay the remaining cost and shipping fees (upon the client's approval of the piece). The tile gets packaged and put into the mail to its new home. tile is packaged carefully and put in the mail to its new home.
All tile design/molds are the property of Fire Creek Clay and may be sold at our discretion, unless otherwise negotiated.
Fire Creek currently does not handle custom orders for pottery.
Are you ready? Fill out the contact form below!