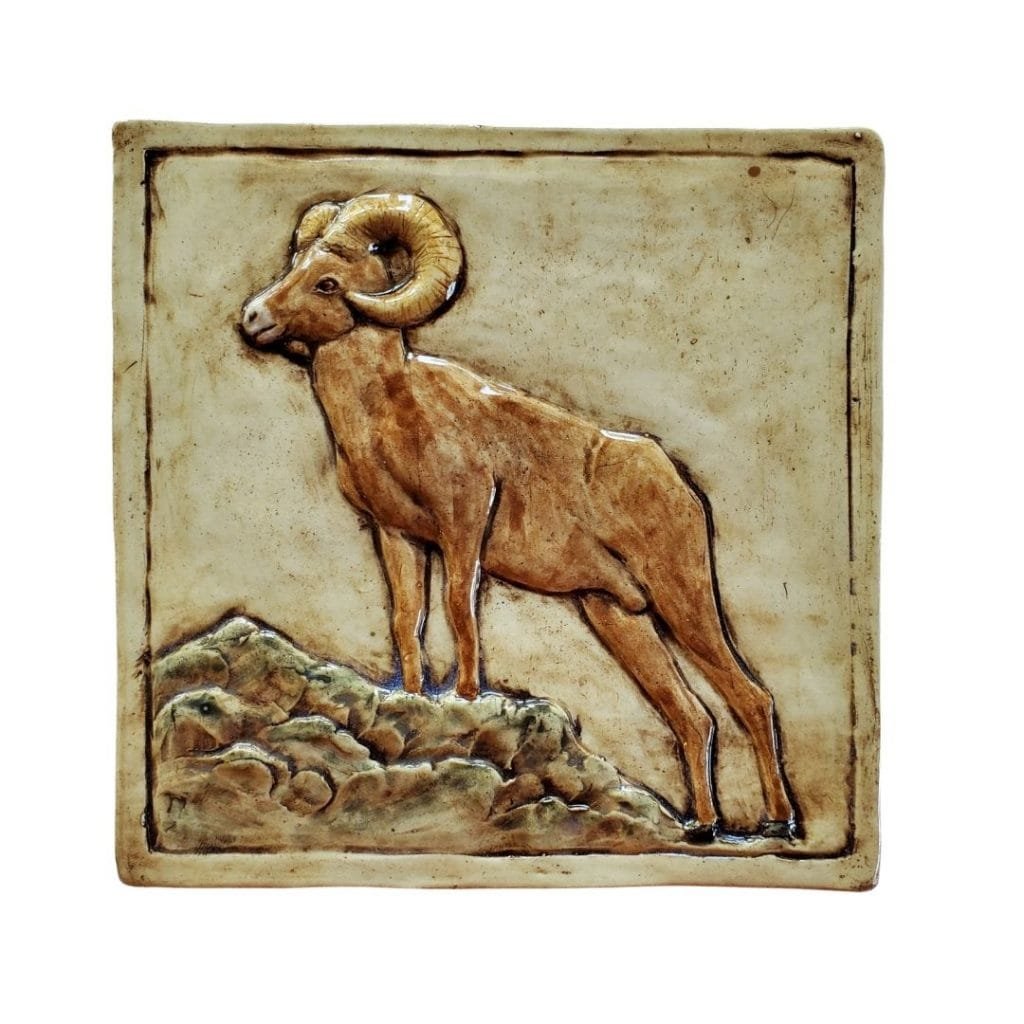 Dusk was falling and the brisk September chill crystallized the air. I rounded the corner of the narrow, dirt road that led to the rented cottage on the lake. They startled at the sound of the car engine and scattered up the hillside. Perfectly camouflaged, their dusty brown coats keeping their secret, until they moved. They warily watched as the car slowly drifted to a stop to allow them room.

The large ram drifted subtly between the car and the rest of herd. Lowering his gaze under the weight of his swirled horns, as he stood majestically protecting his own. The females and the young meandered up to the ridge line and vanished from view. Once his family was safely over the ridge, he gave a chuff and wandered up to calmly up to meet them.
This Ram stood between a potential threat and his family.
In that moment, I understood how connected we truly are to wildlife. We aren't that different from one another. We too are protective and loyal of our family and care about their safety. This Ram stood between a potential threat and the Ewes and babies until they were safely away from harm.
These amazing animals have incredible balance. They often relax on ledges as narrow as two inches wide, along a mountainside and hop from ledge to ledge that are twenty feet apart. The horns of a ram often weigh up to 30lbs and reveal the age of the animal. During the rut season, Rams run at each other at over 20 miles per hour and butt heads…the sound of the cracking foreheads heard up to a mile away.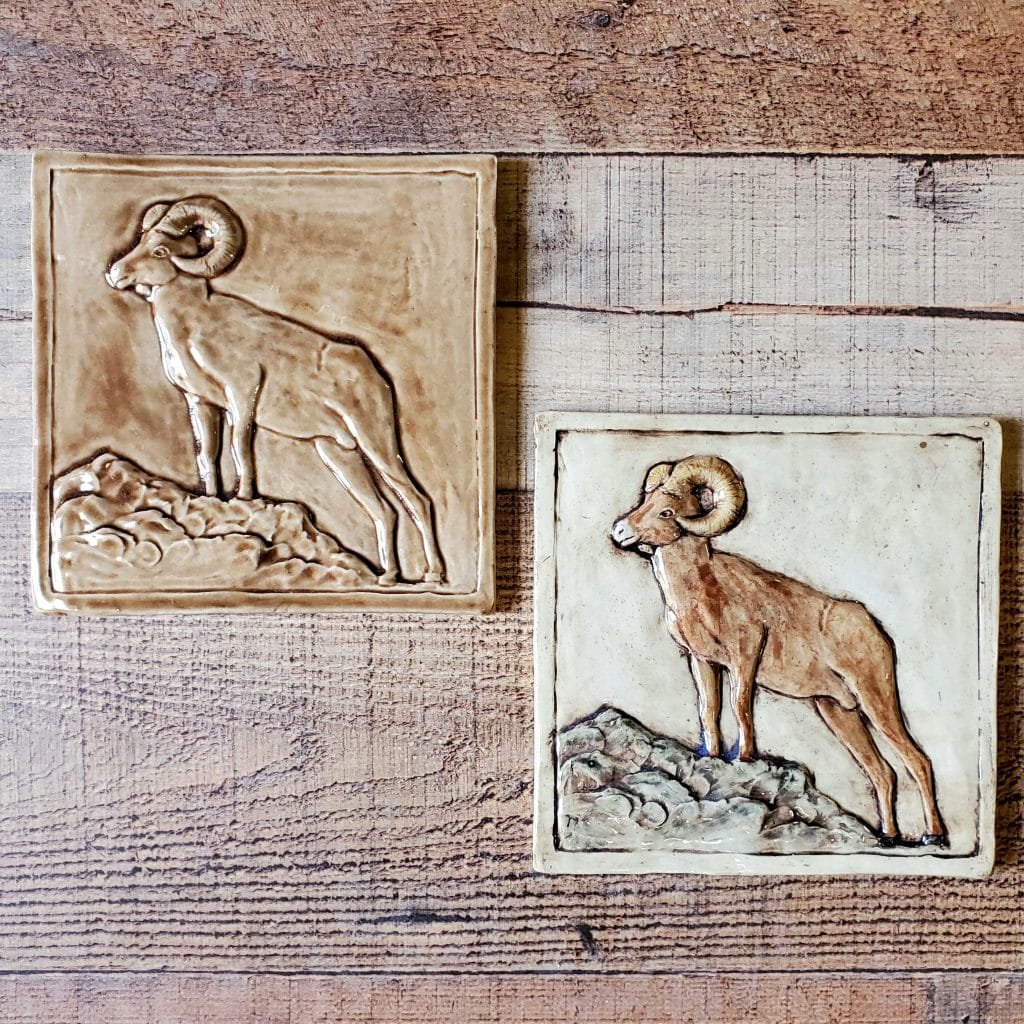 Introducing the new 6 Inch Big Horn Sheep Ceramic Tile. A beautiful tile pays homage to the amazing creatures of the high desert forests. Made from stoneware clay, this tile is suitable for any installation in your home. I carve the initial tile by hand and cast in plaster to create a mold. Read about the Fire Creek tile process here. A perfect fit for the tile installation in your home, cabin or lake house. Use in a fireplace or wood stove surround, the kitchen back splash or bathroom tile install.
What draws you to wildlife? Be sure to comment and tell me all about it.
~Dana